Jan. 21st - Arise Sunday: Guest Speaker John Cava
Jan. 21st - Arise Sunday: Guest Speaker John Cava
January 20, 2018

Grant Freake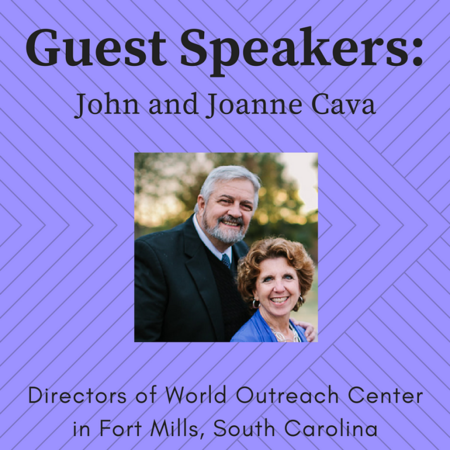 We will be blessed to have the directors of the World Outreach Center (http://worldoutreachcommunity.org/about-us.html), John and Joanne Cava, and their team with us for a special Sunday morning meeting on January 21st at 10 am.
John has a heart to reach the nations for Christ, to equip and support missionaries and believes that the Holy Spirit wants to do a great work in the province of Quebec. They have come to Evangel two times already and will have a ministry team of six people with them this time.
Pastor Jeff Roy of the 'Refinery Church' (http://refinerychurchclt.com/jeff-roy/) will be with them and lead worship with the Evangel team.
Invite a friend and expect God to speak to you and minister to you through this team.
Going to be an awesome Sunday in God's Presence!